dragonic
power_settings_new
Seen 1 month ago
Steel Warrior (11/15)
Steel Warrior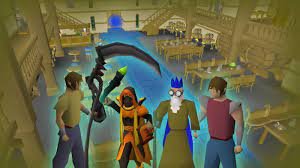 I feel like this game is slowly dying, or at least for me. I have no motivation to play at all since the reward system is not good at all. I have to try-hard every season to only get a spray and some points that im going to end up spending in a hero i don't really use.
Content-wise i feel like the game does not really have that many options. We get like a new hero and a map every 3 months. There's only 22 heroes or so and how many are meta? 10? Not only that but this season was tank meta which makes it even worse. If i look at the team comps and ranks at the beginning of my games i know which team is going to win.
I don't know maybe i just need to take a break or wait till the new season starts.
Is anyone else getting bored of Overwatch and feels like the game is not putting enough content for their players? Or is it just me?