caliphate
power_settings_new
Seen 2 months ago
Bronze Warrior (2/5)
Bronze Warrior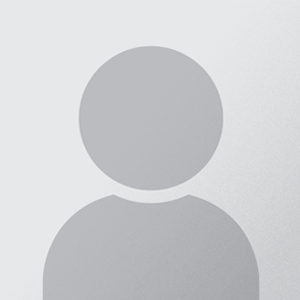 $1000 LAUNCH GIVEAWAY - JOIN THE DISCORD
$1000 LAUNCH GIVEAWAY - JOIN THE DISCORD
$1000 LAUNCH GIVEAWAY - JOIN THE DISCORD

Welcome to Neox! We are an economy-style current OSRS revision project built by a passionate, highly experienced team. Leveraging thousands of hours of play time across all versions of the game, as well as years of experience developing servers, our developers have crafted a unique experience full of polished content that we can't wait to enjoy alongside you.
With our broad range of content and hand-crafted task and achievement system, which currently features over 800 unique tasks and over 50 achievements (and is ever expanding), we're sure everyone will find something to enjoy. It's not just about having a lot of content, however: we've also focused on quality. Leveraging our thousands of hours of play time has allowed us to identify and address many common pain points among players. For example, have you ever been annoyed by having to click so much when pickpocketing NPCs? In Neox, pickpocketing can be repeated automatically, so you can sit back and relax while the XP and loot gains come in; fishing, woodcutting, mining, and other resource-gathering activities are also made much better and efficient by our uniquely designed resource bag item which carries stacks of items, allowing you to stay skilling for longer periods of time.
If you're looking for more action-packed gameplay, the Wilderness has received special attention, featuring special new content like the reworked bosses, with instances which can be invaded, and a new high-risk, high-reward emblem system that's beneficial to PvMers, PKers and skillers alike: charge your emblem by performing activities in the Wilderness, receiving increasingly powerful passive benefits, then turn it in to receive a blood money reward. For PKers, this means anyone in the Wilderness is a potentially rewarding target to take down.
There's a lot more we haven't even touched on in this introduction, and we can't wait for you to get your hands on it. Finally, we are committed to developing and supporting Neox in the long term: we're already great, and we'll keep getting better. Should you choose to join us on the adventure, we continue to keep our growing community updated through our Discord, which can be joined by clicking here.

The following Features list will include what we believe are the most interesting points regarding our server. We're still very much under heavy development, however have managed to introduce and implement a ton of custom and unique systems alongside the traditional experience of the game that we're quite proud of. The media attachments for these specific highlights will be found within the Media category of this project thread!
Knowledge Base
Currently, we've slowly been creating Knowledge Base articles for each of the custom systems within Neox. It is our goal that by release, we will have a page complete for each of the unique systems within Neox, alongside any additional pages we believe might be necessary (such as our own quest guides). Knowledge Base articles are all hyperlinked within the Discord, slowly being integrated into their correlating interfaces throughout the game, and are also accessible through the same portal as our Developer Updates:
To view more our Knowledge Base, please click the following link: Neox Knowledge Base

Most of the media featuring any sort of item listing within Neox is still undergoing work and is not to be taken at face value! We're constantly discussing balance elements within the community, so everything found within the media pictures may be subject to change!
Bonus Experience Lamp Interface


A custom interface for player selection of our bonus experience system!
Runelite Integrated Hiscore Listings


We've begun repurposing Runelite to work for our ingame content including player stats, boss counts, and achievement progression.
Custom Home Overview


An overview of the custom created home and the different areas found within.
Custom Home


Carefully designed, custom designed home featuring beginning skilling areas.
Hiscore Listings


Hiscore listing featuring a search function and proper filters; accounts are listed according to selected parameters and feature further indepth account information upon selection.
Minor Updates + Thread Posts
As we continue development, we'll be sharing posts within this thread with minor glimpses into what we're working on! Stay tuned with the links below to go directly to the posts within this thread outlining our daily progress!
Additionally, all major updates throughout Neox are posted on our Official Blog and on our Discord. Though we'll be keeping this post updated with blog posts as they come out, the best way to stay informed of our progress would be to join the community and discussions surrounding Neox. With that in mind, here's a list of our latest 5 blog posts:
$1000 LAUNCH GIVEAWAY - JOIN THE DISCORD
$1000 LAUNCH GIVEAWAY - JOIN THE DISCORD
$1000 LAUNCH GIVEAWAY - JOIN THE DISCORD